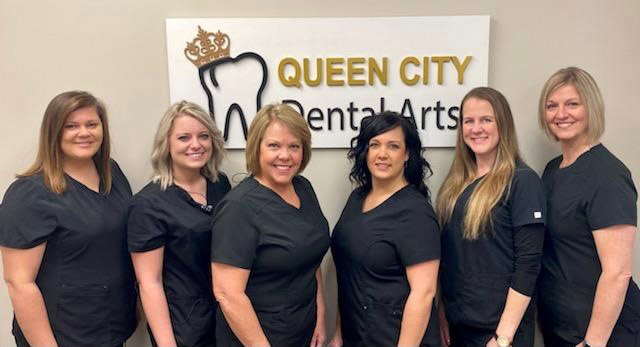 Our loving and kind dental team in Charlotte, North Carolina, is excited for you to come brighten up your smile at Queen City Dental Arts. We are very experienced in our field and love to have fun making your visits feel more comfortable. To schedule an appointment with our dentist, Dr. Meghan Stenvall, and learn more about our services, please contact us at 704-542-6533.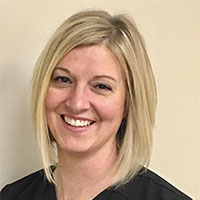 A Charlotte native, Kristin has spent her entire dental career working with Dr. Pourlos before his retirement in 2018. She has worked as a dental hygienist for 23 years and now has stepped into the role of office manager. Kristin and her husband, Randy, have two daughters, Emma and Elena, and a dog named Tebow. Outside of work, Kristin enjoys spending time with her family, working with preschool children at her church, being involved with church activities, and somehow still finding time and energy to go to 4M Fitness classes.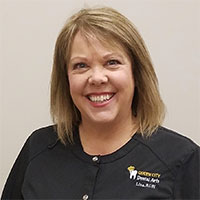 You'll always be welcomed by Lisa's smile when you come into our office for your dental cleanings. She has been a dental hygienist for over 20 years and worked with Dr. Pourlos for 10 of those years before his retirement. When not cleaning teeth, Lisa enjoys spending time with her husband Greg, her daughter and son in law, Emily and Dale, and her son and daughter in law, Harrison and Michelle. She and her family enjoy traveling, going to the beach and boating. When football season comes, you can catch her and her husband hosting 60-100 people for tailgates at every home Panthers game. Go Panthers!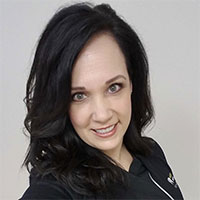 Kimberly is originally from Staten Island, New York. She moved to North Carolina at the age of 10 and loves it here. She graduated with honors from Fayetteville Community College in 2002. Her passion is helping people, and she does her best to make sure your visit at the dentist is a pleasant one. She has a heart for the anxious patient and strives to put your fears at ease. She is a mother of one grown son and two toy poodles. Kimberly spends her time with friends and family and enjoys music, dancing, the beach, traveling and ice skating.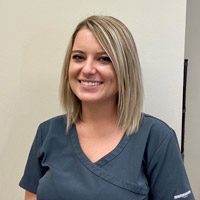 Kaylee
Dental Hygienist/Assistant
Kaylee is a recent graduate of the dental hygiene program at York Technical College in Rock Hill, South Carolina. She has been a dental assistant since 2017 and enjoys helping patients love their smiles again! She is a dog mom of three: Pebbles, Minnow and Dolly. She loves to travel, hunt, and spend time with her friends and family.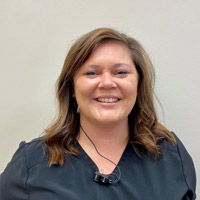 Amy grew up in and lives in South Carolina (Go Gamecocks!). In 2011, she graduated from USCL with an associate degree in science and arts. Amy worked for Aldi as an assistant manager for 10 years. In her free time, she is spending time with family, cooking or camping. Amy is a pet lover and built a kennel on her land to help with local strays. She and her husband, Buddy, have multiple fur babies, including 12 dogs and three cats.